About Us
Honest Orthodontic Treatment
Located near the heart of Burwood in a beautiful old home, our premises are warm, inviting, and fun. We're not your average orthodontic clinic, as Dr Mun and the Focus Orthodontics team pride themselves on building treasured friendships with every patient.
Our goal is to provide caring and honest orthodontic treatment of the highest level, to ensure every patient leaves our practice feeling confident and excited about their new smile. We believe honesty is the best policy, so not only are we completely upfront about our treatment plans and the associated costs, but we also refuse to 'pressure' our patients into making any decisions they're not comfortable with.
Expertise You Can Trust
Our orthodontic expertise makes us true authorities in this field, as we have undergone full time university accredited courses which permit us to be registered as specialists in orthodontic services. By purely concentrating on this niche, it allows us to stay ahead of new developments within the ever-changing orthodontic industry.
At Focus Orthodontics, the Patient Comes First
Our focus is on helping patients to achieve a straighter, more beautiful smile, and we believe this can be accomplished in more ways than just one. While some orthodontic clinics specialise in a single treatment only, Focus Orthodontics relishes in being able to offer several services to suit every patient's needs. Our job is to inform you of the pros and cons specific to your case, and to let you choose which option you feel best suits you. We never want you to settle for second-best!
What Visiting an Orthodontist Should Feel Like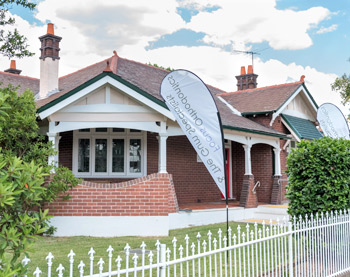 Some people are frightened of seeking treatment for their teeth, however we believe that visiting an orthodontist should never be a nerve-wrecking experience. That's why our inviting practice is equipped with additional comforts to make you feel at home, including massage chairs, inspiring magazines, or iPads hooked up to Wi-Fi to keep the little ones entertained.
Contact us today to schedule your first appointment. We look forward to meeting you!

Focus Orthodontics | (02) 9744 0796