Invisalign at Focus Orthodontics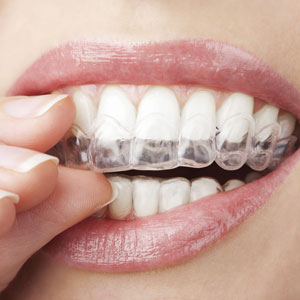 The Invisible Solution to a Straighter Smile
Just like braces, Invisalign also helps patients to achieve a more beautiful smile, just without the need for metal and wires. We use Invisalign because it is the most trusted brand of clear aligners on the market, helping us to achieve our patients' desired look every time.
The other benefits Invisalign offers when compared to conventional braces is the fact that it is gentler on teeth. This is because it doesn't involve using adhesive to bond brackets to teeth, which poses the risk of removing some tooth enamel.
Additionally, because Invisalign uses medical grade, non-toxic plastic that is also transparent, the aligners are virtually invisible when worn.
Invisalign Expertise You Can Count On
While many believe that Invisalign itself is responsible for straightening teeth, it is actually the orthodontist who must use their expertise to craft a customised series of clear aligners, which will then allow the patient's teeth to gradually straighten.
Dr Mun and the Focus Orthodontics team are highly-experienced within this field and love providing patients with the comfortable, discreet, and effective treatment that Invisalign offers.
An Easy and Effective Process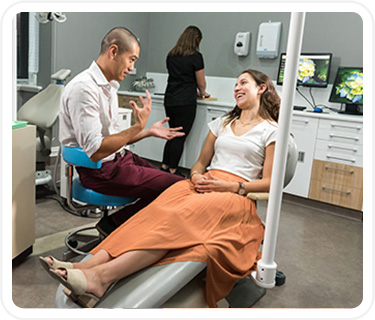 At Focus Orthodontics we make your Invisalign treatment as easy and effective as possible. After your initial consultation, Dr Mun will use a scanner to create 3D digital images of your teeth. Not only does this allow him to map out a unique treatment plan showing your teeth's movements and how long treatment will take, but you can also see how your new smile will look once completed!
Soon after, you will receive your customized, invisible aligners to begin treatment. Each aligner will assist your teeth to move further into their desired place, and you may only need to attend orthodontic visits every 6 – 8 weeks.
While the average treatment time is around 12 to 14 months, the length of treatment really will depend on the complexity of your case. While some Invisalign users experience their desired results within as little as six months, others may take up to two years.
Want to Learn More?
If you've been looking for a clear alternative to metal braces, Invisalign® is an excellent solution. Book a consultation today!

Invisalign Burwood | Focus Orthodontics | (02) 9744 0796