Frequently Asked Questions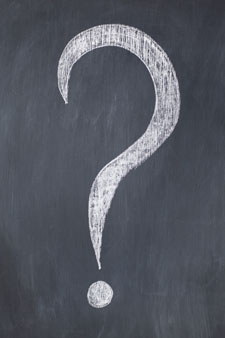 What Can I Expect As a New Patient?
We love welcoming new patients to Focus Orthodontics and you can schedule your first consultation with us via phone or by visiting our practice. Before your initial consultation with Dr Mun takes place, we will refer you to a local x-ray clinic, as this allows us to gain a quick yet comprehensive overview of your dental health. No prior appointment is necessary to obtain these x-rays and they are also bulk-billed. Your results are then forwarded to our practice either online or through CD format.
Upon arrival to your first consultation, a member of our friendly staff will provide you with a patient history form to fill-in. Once completed, you will also have some intra and extra oral photos taken to provide a further overview of your mouth.
Now that Dr Mun has everything he needs to develop a treatment plan, you will begin your initial appointment with him. This appointment acts as a comprehensive assessment and you will gain thorough knowledge of how we can assist you, as well as what's involved in the treatment and the associated costs. All up, you can expect this initial consultation to take approximately one hour.
What does 'orthodontics' refer to?
While the word 'orthodontics' translates to 'straight teeth', it really is so much more. In this area of dentistry, we must take a whole range of factors into consideration, rather than only focusing on the alignment of teeth. We must also take into account function, aesthetics and stability.
What services do you specialise in?
Our highly-experienced orthodontic team specialises in helping you to obtain your perfect smile. We offer a range of orthodontic treatments and services, including:
Conventional metal braces
Ceramic braces
Incognito lingual braces
Invisalign
Invisalign is a tool that helps you to achieve straight teeth. It involves having a series of clear aligners made, which must then be worn at all times except for when eating, drinking, and cleaning teeth. Invisalign contains a number of benefits:
It is almost invisible
It is removable, which makes brushing teeth easier
There is no need to have metal fixed in your mouth
You can see on the computer how your teeth will be positioned at the end of treatment
Incognito (also known as lingual braces) are fixed on the inside of your mouth, making them hidden from sight. They contain the latest in individually customised technology, so you can achieve your desired outcome in the least steps possible.
What can I expect when I get braces the first time?
Whether you've chosen conventional metal braces, ceramic braces, or Incognito, we make sure the fitting process is both comfortable and pain-free. During your consultation, we will also educate you about how you can keep your appliance clean and in top condition. As your teeth start to move, it is normal for you to experience some discomfort, however this will soon pass.[/one_half]
What happens when I get my braces removed?
The process of removing braces is both relatively quick and comfortable. Our orthodontist will remove any brackets and bands, before polishing off the remaining cement and glue to leave you with clean, braces-free teeth. You're then ready to celebrate your new smile!
What is a retainer and how long do I have to wear one for?
Once your orthodontic treatment is complete, you will have to wear a retainer to maintain your perfect smile and prevent your teeth from moving back into their previous positions.
There are a number of different retainers to choose from, including clear plastic retainers, fixed wire retainers or Hawley-type retainers. The Focus Orthodontics team will discuss your options with you to ensure you maintain your perfect smile.
Generally, retainers are worn as part of your maintenance routine forever, however the orthodontist will instruct you on how to 'wean' yourself off so that it doesn't remain a full-time requirement. If you've opted for a fixed wire retainer, then this remains in your mouth full-time. After a short period of time though, you will hardly notice it's there!
How long will treatment time take?
This question largely depends on what service you have opted for, as well as your own individual mouth. That being said, we can assure you that we do not extend treatment time unnecessarily, nor do we rush the treatment over just to earn a bigger margin.
While some orthodontic practices claim patients can have their perfect smile within as little as three months, we do not agree with this 'hard and fast' approach to orthodontics. Instead, we pride ourselves on ensuring our treatment works best for the patient, placing utmost importance on achieving beautiful, long-term results.
How much will orthodontic treatment cost?
The cost of orthodontic treatment will vary as greatly as the types of services and treatments available. Cost generally comes down to the complexity of the treatment and we have a sliding scale of fees, rather than a 'one size fits all' mentality.
Not only do we try to keep our fees as low as possible, but we also offer an affordable monthly payment plan that is both flexible and tailored to patients' financial needs. After all, we believe everyone should be able to afford a beautiful smile!
As experts in the field of orthodontics, we firmly trust that we have the best possible prices in the inner west.
Want to Learn More?
If you have additional questions about orthodontics, we'll provide the answers. Contact us today!
CONTACT US

Focus Orthodontics | (02) 9744 0796